A great webinar marketing strategy enables you to deliver both quality and quantity. Great attendee experiences don't have to sacrifice growth and revenue though; if you struggle with scalability, inefficient lead generation, poor sales metrics, and time management, an automated webinar system could be the solution to these challenges.
Automated webinar systems expand your audience reach and reduce the workload needed to achieve high results.
Some companies are hesitant to embrace this option for a few reasons. A common fear is the question of trade-offs — what they'll have to sacrifice to add automation to their webinar marketing.
However, the many benefits automated webinar systems provide tend to outweigh their costs, and, if you follow best practices, you won't have to make major sacrifices. Of course, your choice of webinar automation software is a key variable in that determination. So, let's delve into the correct way to approach automated webinar systems to streamline your business processes.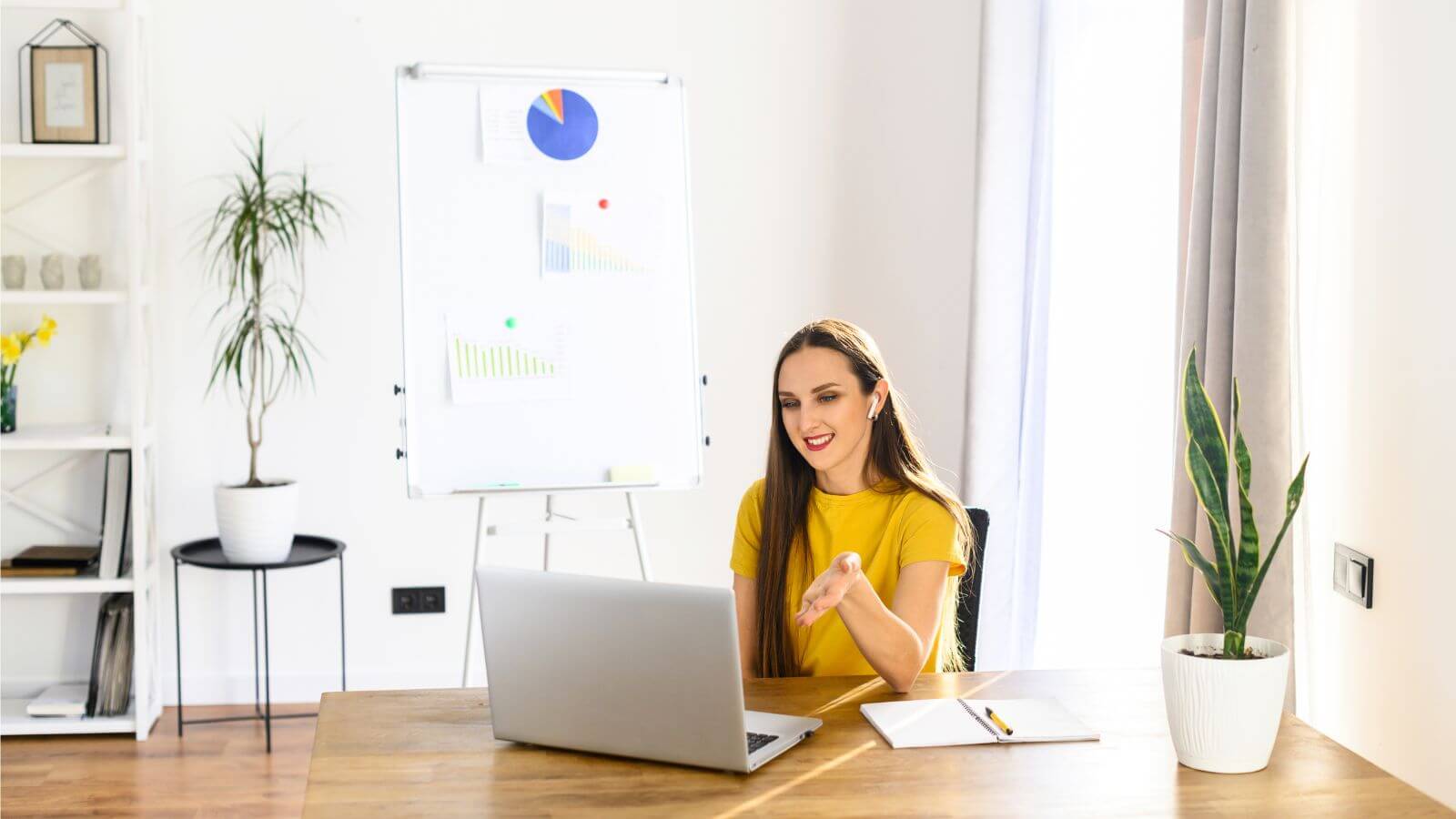 Benefits of Automated Webinar Systems
Automation is all about efficiency. When applied to webinar marketing, you'll enjoy several benefits like:
Saved time
Increased attendance and engagement
Better communication
Consistency
These systems at least partially, if not fully, automate webinar scheduling, creation, registration, interactions, follow-ups, analytics, reports, and integrations. You can also automate many aspects of the presentation.
Streamlined Scheduling and Registration
Automated webinars are pre-scheduled and can run on autopilot either on demand or on a recurring schedule. In either case, the scheduling issues inherent in live webinars are mostly removed.
Attendance rates become less critical when audiences can engage with your webinar at their convenience. Leveraging automated webinar systems also eliminates personal scheduling and time zone issues.
Relatedly, you're able to automate start times through recurring events or on-demand service. In either case, sessions will start automatically without needing someone present to press "start." Automated webinar scheduling also sends preset reminders so attendees remain fully aware of the upcoming webinar.
You can easily automate the registration process as well: People register through interfaces that require little maintenance, and you automatically receive basic attendee information. That information can be used for automated reminders as well as ongoing email marketing efforts, for example.
Scheduling and registration automation are low-hanging fruit in webinar management. They remove the need for manual labor to complete basic tasks. With built-in tools and integrations, they also improve efficiency for other processes. For example, automation registration features can feed information into email marketing workflows. Most webinar automation systems offer at least one email marketing integration, so take advantage to create a natural synergy between your various efforts.
Accurate and Efficient Analytics
Analytics and reporting are necessary for the ongoing improvement of webinar experiences. Thankfully, most of the common features in this category are integrated into automated webinar systems. They automatically collect data and display it to provide a thorough understanding of your webinar's performance, which leads to optimization over time.
You can track several high-priority metrics and compare them to find weak points to improve. For example, analyze registration numbers alongside attendance rates to see if there's a major discrepancy between the numbers of people who register and show up.
Or, compare attendance spikes and slumps to the drop-off rate (how many people leave the webinar before it ends) to pinpoint what parts of the webinar your audience engages with more and which lose their interest. You may discover issues such as content delivery weaknesses or previously unnoticed technical issues like poor audio.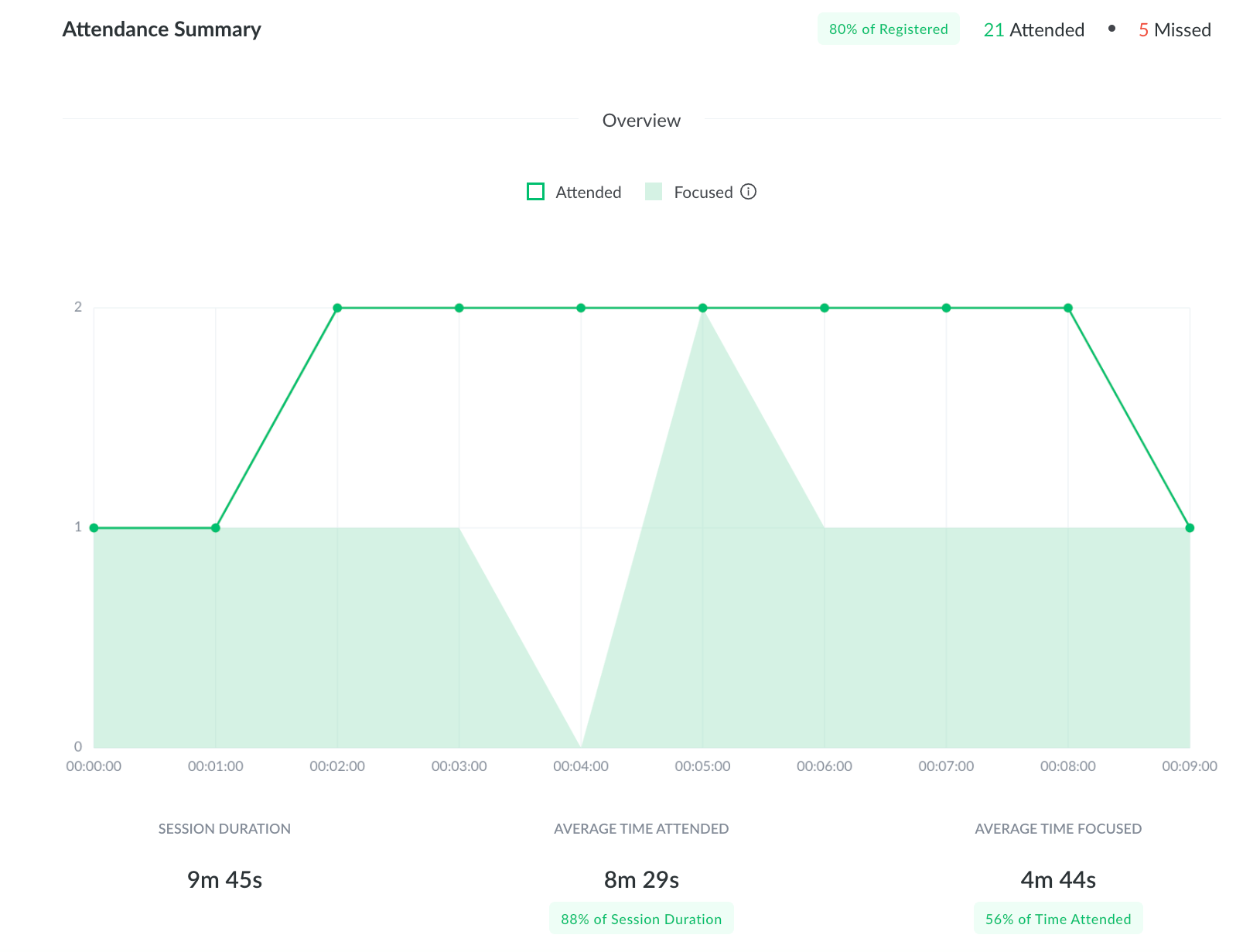 Inside the actual webinar experience, engagement metrics are a great quality indicator. Those include automatic measurements of chat engagement, poll/quiz results, Q&As, and more. Engagement metrics paint a picture of how involved your audience is with your webinars.
Speaking of interactive features, these automatically trigger at specific times during the webinar. No one has to oversee them, so you can deliver the same experiences at every session without worrying about moderator restrictions.
Automated analytics on conversions reveal invaluable information on the latter parts of your webinar. You automatically learn how many and what percentage of attendees become paying customers, subscribers, or other types of action-takers. This helps you measure your webinar ROI and improve each session to strengthen your sales funnels.
Reports and analytics are crucial for your webinar marketing success. With standardized, automated metrics regularly obtained over time, you'll consistently and confidently know where you are and the direction you're headed.
Powerful Interactions and Engagement
Interactive features are a major component of automated webinar systems and successful webinars in general. They keep audiences engaged, which, in turn, reduces drop-off rates and ensures presentations are more impactful.
Q&A sessions offer a direct avenue for immersing attendees in the experience. They should provide clarity and disseminate key information in an engaging format.
Some features can be implemented strategically while you test the results over time, such as handouts, interactive whiteboards, and other visual tools. These resources require no manual oversight, making them great assets in an automated webinar system. Improvements can (and should) be made after you test them and discover necessary alterations.
Despite the lack of live presenters, meaningful interactions are easy to implement in automated webinars. The provided analytics allow you to compare their performance and make changes accordingly. Pre-organized engagement has proven to be a powerful tool in your automated webinar arsenal that increases efficiency by redirecting attention from live management to streamlined delivery.
Clean Presentations
Live webinars don't always go as well as intended, even with thorough preparations. Presenters might have a bad day or struggle with other problems like illness or stress. If your webinar strategy demands a lot from them, it can result in burnout from too much repetition.
Besides the human element, you also may face technical issues, such as poor video or audio quality, slow internet connection, problems with the slide deck, and more.
Automated webinars remove or largely minimize these issues. They allow you to capture your best performances and replicate those experiences (made easier with the analytical tools we've gone over). Quickly perfect the presentation and technical issues so you display your company's best face every time. This also eliminates the liability of a bad day for presenters.
By taking care of potential issues, automated webinar systems can make your presentation and overall webinar more efficient without sacrificing quality.
Consistency
As we've touched on, automating your webinars brings consistency to your events. This prevents unpredictable issues from popping up and enables you to deliver the same messaging and provide the same overall experience. You can optimize the experience over time, knowing uncontrollable factors that could ruin the webinar are removed.
Consistency also lets you schedule more events with a larger reach. Every attendee receives the same optimized experiences, including your branding, so everyone sees consistent imagery and webinar processes. (Most automated webinar systems enable customized branding for your webinars.)
Evergreen Content
Automated webinar systems are also excellent for creating evergreen content. Repurposing webinar content extends its lifetime value and reaches audience segments through other formats. An automated webinar system lets you replay or schedule content or make it on demand so viewers can access the session at any time.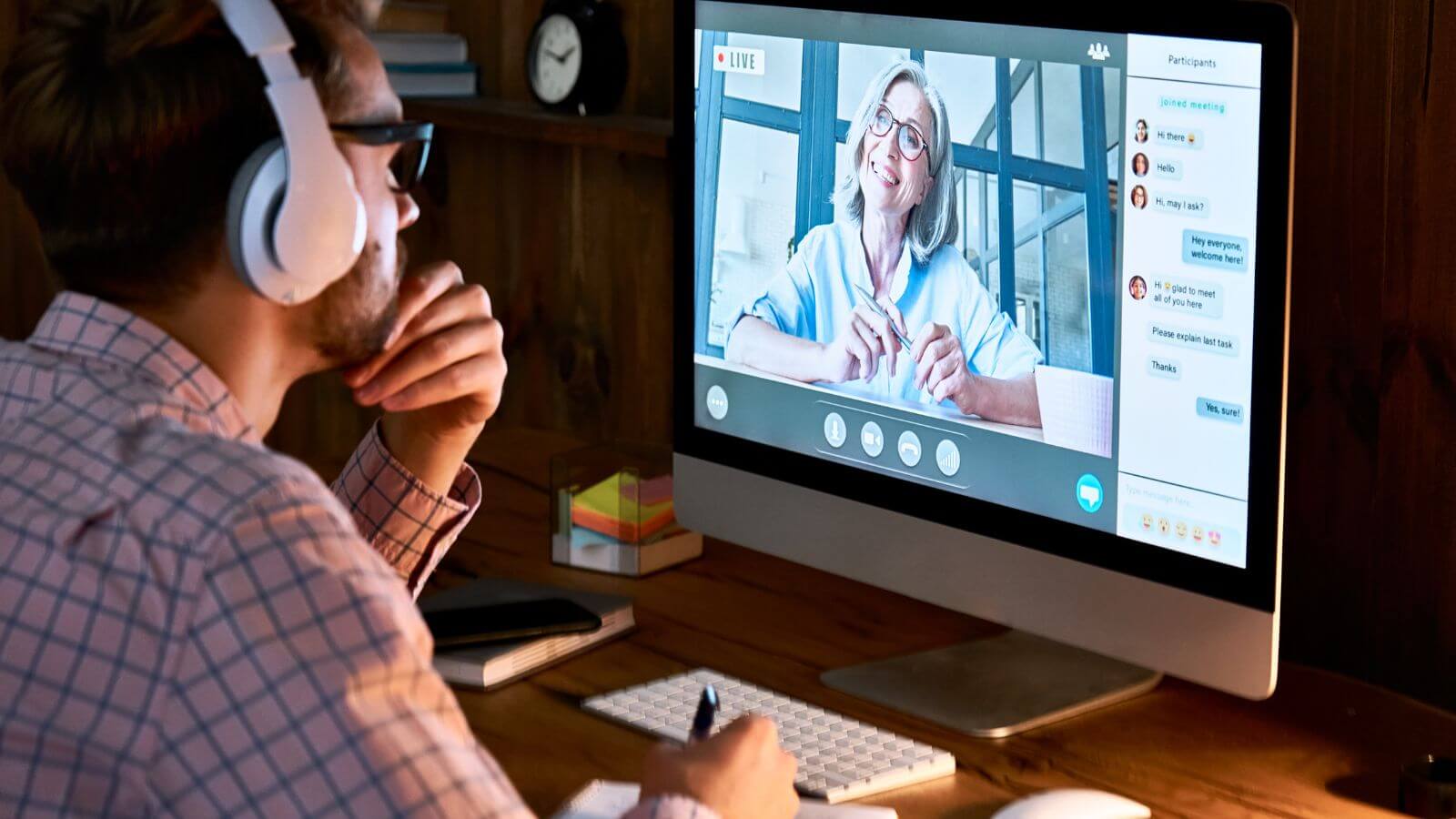 Best Practices for Automated Systems
Following a tested step-by-step process with your chosen system will help ensure the greatest success possible. Automated webinars are a powerful tool, but optimal performance is the product of several ingredients.
Plan Your Content
An interesting automated webinar requires no less practice than a live one. You need to plan it according to your audience's needs first and foremost, meaning the content should be relevant and attention-grabbing.
To ensure the presentation is well structured, informative, and engaging, take a few extra steps: Survey users, check slide transitions, and decide whether you need a moderator and, if so, what elements they'll be responsible for.
Analyze Technical Aspects and Delivery
Test several versions of your webinar with different audiences. Then, analyze the results to see what works and what doesn't and introduce the necessary changes.
In your analysis, make sure everything works properly as well. Once you've fixed those issues, they'll disappear from all future sessions. Removing most technical issues is one of the main strengths of automated webinars.
While the quality of delivery ultimately depends on the presenters, testing and analyzing the whole event can pinpoint areas for improvement and prevent errors in future sessions.
Promote Aggressively
We recommend taking a broad approach to promote your automated webinars. Like traditional events, you should employ a mix of email, social media posts, and paid advertising for maximum effect. Effective promotion requires the same level of planning and testing as other funnel efforts, so you'll also need the right hook and follow-up.
A formal registration process is necessary as well, since your promotional efforts need an endpoint to direct to. Additionally, when people register ahead of time, they leave their contact information, which you can use to remind them of the upcoming event. Although not everyone will show up, neglecting this step will further cut into the number of actual attendees.
Make Full Use of Engagement Tools
All webinar automation systems offer tools that enable your attendees to engage with your content. That can make a massive difference in your event's success, so take full advantage of them.
Utilize polls, chat boxes, surveys, and other tools before, during, and after the webinar content is delivered.
Besides encouraging engagement, These interactive elements can collect raw, detailed information from your audience.
Always Follow up
Post-webinar surveys, follow-up emails, and parting gifts are also a core component of a strong webinar marketing strategy. After working hard to provide them with an impactful experience, you should continue to nurture attendees to earn the highest yield from your event. Ask them for feedback, thank them for their time, provide them with further value (in the form of an ebook, a discount code, etc.), and push them to take a specific action. When executed properly, you can successfully encourage them to register for another webinar, sign up for a course, subscribe to your service, or follow some other appropriate CTA.

How Automated Webinar Systems Transform Businesses
As an example, let's look at how automated webinar systems can transform the average business:
Imagine a company sells project management software solutions. It's casually experimented with a monthly live webinar for a couple of years, and the webinars have been moderately successful. However, they became difficult to manage, and scaling began to look impossible.
So, the company adopted an automated webinar system to distribute the webinar content. First, they paid a bit up front for the system they purchased. Shortly after though, the cost savings started to kick in.
The company decided to enable evergreen and on-demand webinars. They were able to make them available for more time slots throughout the day on a recurring schedule thanks to their automated system. The increased availability made it easier for more people interested in the webinar to attend.
Using their platform's streamlined webinar scheduling, thorough analytics, and interactive features, the company could:
Offer more webinars
Present content to more people
See exactly which parts of the webinar were engaging
Tweak or edit sessions for better performance in the future
Conclusion
Automated webinar systems help ensure a consistent webinar experience every time for all attendees. They're a great option for many businesses that want to avoid the costs and uncertainties of traditional live events. They also make a fruitful addition to your existing webinar strategy.
Consider adopting a platform that offers automated webinars to enjoy the benefits we've discussed in this article and more. When you wield these platforms properly, you can achieve excellent results at every stage of your webinar.
For maximum effect, don't ignore any part of your engagement marketing. Take our free engagement marketing assessment to see how your current efforts stack up.