Whether you're streaming live webinars or filming for on-demand viewing, impactful webinars have to be engaging, valuable, and easy to follow. All three of those factors rely on speakers knowing what to say and when to say it. That requires a webinar outline to provide structure and guidance without a script.
A thorough webinar outline will enhance your webinar, help structure and convey information, and prepare speakers (and even guests) for the event.
Why You Need a Webinar Outline
Prep work is the silent hero of successful webinars, as it helps you deliver a clear, coherent, and impactful message.
Here are a few key reasons you should have a webinar outline:
1) It Provides Guidance
You don't want to confuse your viewers by jumping between topics. Your webinar delivery needs to make sense to your target audience, which a solid outline ensures.
It guides speakers through a predetermined structure to share information in ways that make sense, tackle audience needs, and emphasize the point of your webinar.
Even if your speakers are experts on the topic, unstructured discussions are jumbled and hard to follow.
2) It Keeps Speakers Confident
There are plenty of situations where a speaker can forget what information comes next. Something unexpected might happen, or it could just be public speaking jitters.
Having an outline beforehand keeps everyone on your team feeling confident and ready for the next line without missing a beat.
3) It Improves Your Webinar Flow
A script doesn't allow for natural discussion, but an outline can provide a great flow while keeping the conversation open for unplanned insights from you and your guest speakers.
Your webinar outline directs topics from point A to point B, systematically explaining to your audience the necessary steps to achieve their desired outcome.
4) It Shows the Big(ger) Picture
Your speakers will likely appreciate some guidance when crafting their content for a webinar. An outline helps your team and partners visualize the slides they need to include, topics to cover, and key points to hit.
Different Ways To Format a Webinar
Your outline should reflect the best method of content delivery for your webinar format. Some of the most common structures are panels, interviews, Q&As, and keynote presentations.
Your outline will depend on the webinar structure you choose. For example, an interview outline would be completely different from that of a keynote presentation.
Your webinar goals, intended outcomes, and target audience will also influence your choice of structure. Below are some of the most popular ways to structure a webinar and some examples of outlines.
1) Panel or Discussion
A webinar in a panel or discussion format involves multiple participants sitting down to discuss a topic. They're usually organized by subject, with the conversation moving from one topic to related ones. However, it's important to balance webinar flow with natural discussion to avoid missing out on key points you wouldn't have thought to add to your structure.
Webinar example: How Technology Is Changing Payroll as We Know It
Introduction: The early days and evolution of payroll software.
Problem: Inherent problems that stem from legacy solutions.
Solution: The future of payroll technology.
Results: Case studies and how they implemented tech.
This type of webinar offers plenty of room for panelists to branch off to related subjects that aren't in the rough outline. However, having a natural progression and outline of topics to hit will help your attendees follow along.
2) Interviews With Industry Leaders
Interviews are loosely structured webinars built around a series of questions. The answers of the interviewee drive these events, which are usually held in a problem-solution discussion format.
Although you don't want to ask leading questions or speak over your interviewee, it's wise to prepare a list of questions you can share in advance. This will give your guest time to prepare their answers, fill in any gaps you may have missed, and gain an idea of related questions to expect during the live event.
Webinar example: How Mary Jales Leads a 10x Content Machine
Ask about the problems she faced leading a content team.
Discuss mistakes and what didn't work.
Talk about the solutions she found that worked well.
Ask how she found those solutions.
Discuss outcomes and results.
This format can vary in design, depending on who you interview and how different solutions worked for them. You can highlight industry needs, or help your audience learn from your interviewee's experience.
3) Product AMAs
Also known as a Q&A session, this webinar is audience-driven and based on what your attendees want to know. We recommend allowing registrants to send in questions beforehand so you can compile a list to kick off the event.
Some places you can mine for questions are:
Your FAQs page.
Previous webinar questions.
Your sales team (what are the #1 objections in the sales process?).
Your support team (what are the most frequently asked questions from prospects?).
4) Educational Webinars
These webinars follow a keynote presentation style, and are one of the most common webinar formats. In a keynote presentation, one or more speakers present a topic, usually accompanied by slides and followed by a short Q&A session at the end.
Because keynote presentations are the most common form of webinar, let's discuss creating a great outline for this type of event.
How To Build a Killer Webinar Outline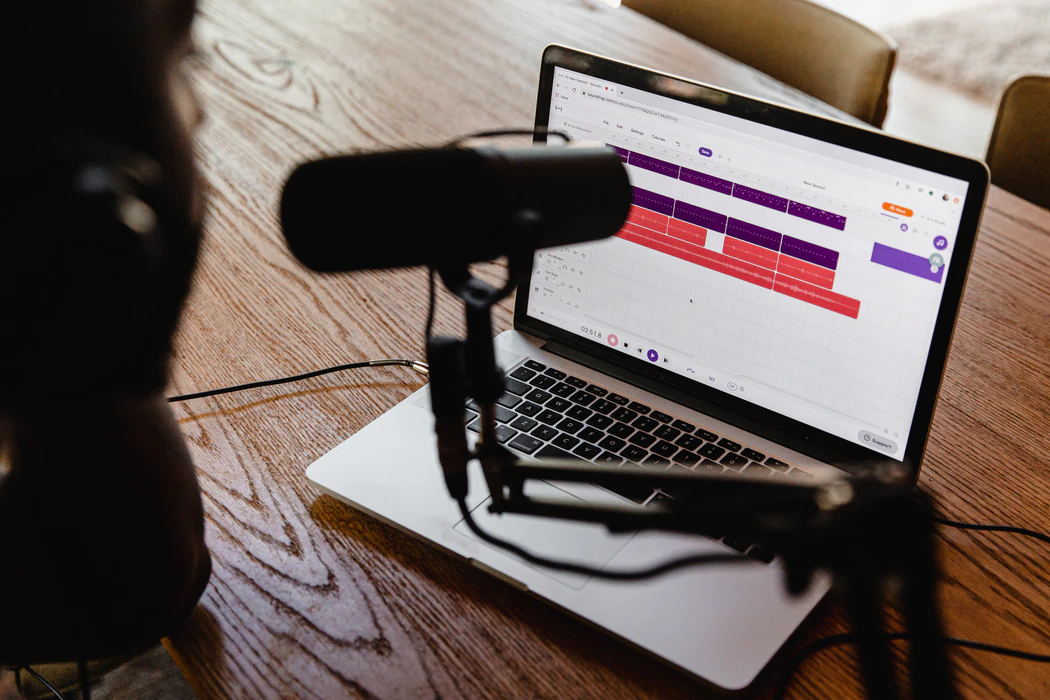 A strong webinar outline offers guidance and structure. It gives the speaker(s) the information they need to discuss content in an organized manner, without stifling conversation or making it seem unnatural. The following outline covers the most common webinar format, a keynote presentation.
Introduction and Kickoff
The introduction serves two purposes: to present and emphasize the authority of the speakers, and to kick off the webinar. A productive kickoff establishes timelines, benefits, and (ideally) sets expectations. Some key points include:
Who is speaking and why.
What topics to cover.
The benefit of viewing the webinar.
The value of staying till the end.
What happens at the end of the webinar (to encourage attendees to stick around).
Any technical information, such as how to use the platform (chat, mute, comments, downloadable content, etc.).
If there will be a Q&A, introduce it and explain how long it will run and what types of questions will be accepted.
Your kickoff should be as short as possible. A strong beginning encourages viewers to stick around, participate in chat, and prepare questions for Q&A sessions at the end. Essentially, it helps them gain more from the webinar.
Acknowledge the Problem
Your audience has a problem, so introduce or acknowledge it up front. You can take multiple approaches here, ranging from a simple introduction to an interview about the problem. Break those problems into three sub-stages: the problem, the cause, and the effect. You may not need all three, though.
The Problem
The actual problem faced by the audience. For example, "Amazon FBA forces non-Amazon sellers to offer two-day shipping just to compete," or, "the average company spends 3% of revenue on print infrastructure."
The Cause
Here, you address causes or problems underlying the main issue. These can reinforce the problem, explain it, or complicate it.
For example, "60% of U.S. shoppers research products on Amazon before buying elsewhere. If they see a similar product with free two-day shipping there, you've lost the sale," or, "employees print as many as 10,000 pages each per year, over 70% of which are thrown away by end of day. With the high cost of maintenance for machines and print supplies, this adds up."
The Effect
Outline the business or personal impact of the problem. Most webinars are B2B, so we're focusing on that, but you can use this format for a B2C presentation as well (e.g., "Stores are forced to cut into profit margins to offer free shipping programs or lose customers," or, "even small businesses with tight budgets spend significantly on a service that's increasingly replaceable with digital").
Introduce Your Solution
Your problem might have one or more solutions. You can either focus on one, or select a few to highlight. For most brands, the solution is their own. This means you need a clear idea of why your solution is the best and have data to support it.
The Solution
What solves the problem? This can be your entire product, a specific feature, a methodology, or something else related to your brand. The key is to deliver value in a way that advances the goal of the webinar.
That might be sales, building customer relationships, etc. An example could be, "Our logistics service helps you cut total costs of fulfilment so you can offer free delivery," or, "managed print services work to digitize most internal processes, while reducing actual cost to print."
Why It's a Solution
What tangible business impact will adopters see? (E.g., "Our customers see a 27% reduction in cost to ship.")
Support It With Data
Show data to back up your claims. This could be a case study, a survey, or a data analysis. Make sure you can prove your solution does what you say it can. A comprehensive presentation is well researched. You can and should have a list of hard facts to use as talking points during the interview.
You can refer to:
Your own research: Conduct studies or surveys, validate the data, and illustrate the results. For example, "In our survey, 28% of our eCommerce clients do not offer free shipping."
Industry experts: Source relevant information from reliable industry authorities (making sure they aren't competitors). For example, "Research by Shopify suggests 79% of consumers are more likely to make a purchase if free shipping is offered." If the brand is similar in size to your own, this may be an opportunity to collaborate on a webinar instead.
Authorities: Cite large, reliable entities and government organizations for added impact. As an example, "Gartner shows that brand loyalty is down almost 60%, with customers instead making decisions based on shipping, return policies, and reviews."
It's a smart move to compile your references into a bibliography and make it available as a factsheet download. Then, viewers can download it as a perk, see the data in another format, and check the validity if they doubt your numbers.
Tackle Objections
Whether your audience has objections, concerns, or is simply unsure how to make this work, it's important to spend time resolving these issues. Most audiences will have criticisms, but the extent will depend on the product, cost, and user base.
Your data can mitigate objections, whether they're aimed at cost, return on investment, quality, features, or something else. The goal should be to recognize what issues the viewers have, and then tackle them in a rational, objective manner.
Start the Q&A
A 10- to 20-minute Q&A session is an ideal end to most webinars. This allows you to engage with the audience directly, build relationships, and resolve any remaining problems. An effective strategy for these is to prepare frequently asked questions, or pull questions from previous webinars and videos in case no one speaks up immediately or there are gaps.
End With a Call to Action
At the end of your webinar, offer your attendees something to show you appreciate their time and attention in the form of a call to action (CTA). This CTA should bring them closer to their desired outcome, and it depends on where they are in your funnel.
For example, you wouldn't want to offer a product discount or a free trial to a top-of-funnel viewer. You'd be much better off using a free downloadable that could help the viewer make a decision. If they're closer to the end of the funnel, discounts, free trials, and demos are better suited.
Don't Be Afraid To Diverge From the Outline
Your webinar needs structure and an outline. However, it's also important to stay flexible and allow information to flow naturally and contextually. For example, if your audience is asking questions during a panel, it might make sense to detour to answer them, so long as they're useful and relevant to the rest of the audience.
Similarly, interviews should be loosely structured, but don't expect others to answer on cue. If unforeseen, but interesting topics arise, feel free to pursue them. Just make sure you have questions and ideas prepared to redirect the topic naturally where you want it when necessary.
A webinar outline will help ensure your information is presented in a clear and logical way, while maintaining a natural flow of conversation that's easy to follow. Outlines will also help your speakers build more powerful messages, as it guides their data and key points.
DOWNLOAD YOUR FREE WEBINAR STRATEGY CHECKLIST BELOW
Use this checklist
to design your very own high-converting webinar marketing strategy from scratch, then automate the process to attract high-quality leads.
We promise to never spam or send emails about cats.
Okay, maybe some cat stuff.