Webinars are a popular form of advertising among marketers because they yield higher conversions, stronger brand awareness, and other perks — if they're constructed with quality and consistent branding. Online events aren't simply filler to promote your products or give your audience something to watch that has your name on it.
Webinars have to be relevant and represent your brand and its values, just like your website, products, and overall marketing strategy. If your online events resonate with your audience and grow your brand, you're on the right path. Interactive webinar platforms like Demio allow you to make webinar branding easier than ever.

Key Elements of Branded Webinars
Logo and Visual Identity
How visible is your logo on your console when your webinar is playing? It should display properly in the upper-left corner of the screen to draw immediate viewer attention.
Consistent Messaging
Your webinar's message needs to be consistent with your brand and elicit your desired emotional response from the audience. You also need to convey it throughout your brand's website, social channels, and any other online platforms where your company is active.
Engaging Content Design
Design your webinar presentation with a smooth and natural flow. Would a textured background, for instance, bring the message of the webinar into greater focus or distract from it?
Tone and Voice
Every brand has a voice, so make sure your webinars express yours. Does the tone match the excitement and authority of your company on all its channels, such as your social media pages and website?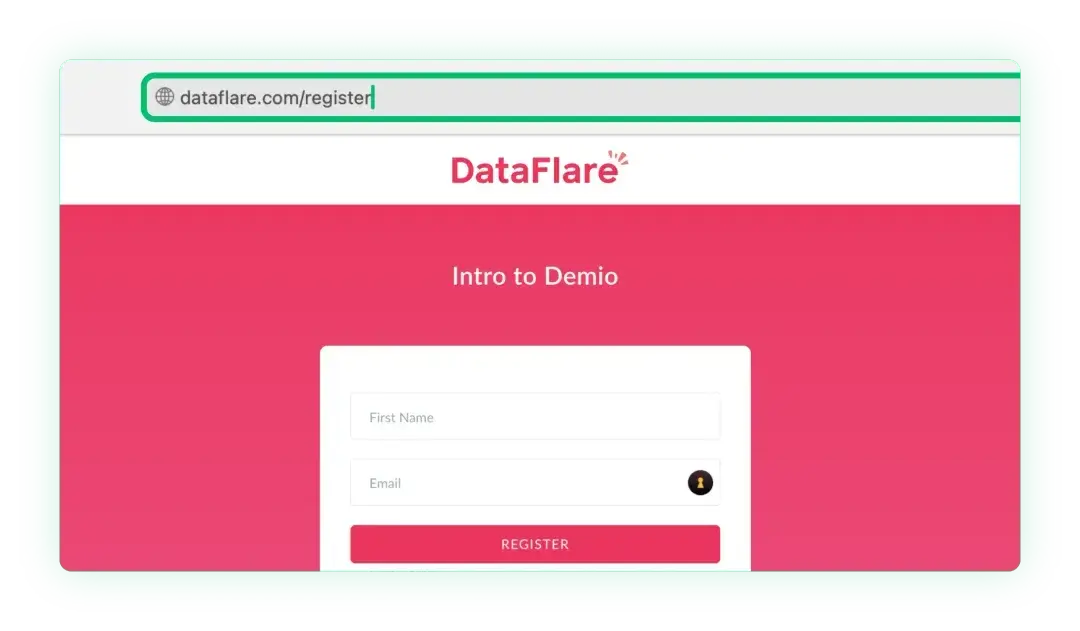 Webinar Branding Strategies That Convert
Develop a Branding Plan
When your webinar can operate as a standalone promotional tool for your brand without other supporting context, you know your branding strategy is solid. Create a webinar branding plan that helps you achieve your marketing goals, whether it's to attract more qualified leads or grow as an authority in your field.
A solid plan first necessitates you to identify your brand with your product or service, not the other way around. This leads into another important component — consistency. The strongest webinar branding strategies revolve around creating a uniform voice, image, and presentation so that, when your audience hears of a product or service you offer, they think of your name first, not a competitor's.
The point of webinar branding isn't to make your webinars look pretty; it's a tool to help you accomplish your business objectives. So, establish your webinar goals, then build a branding plan around them to help you achieve success.
Choose KPIs to monitor that are relevant to these objectives. For example, you may want to attract top-of-the-funnel leads and secure their first contact with your brand, in which case, you would track metrics like number of new email subscribers or meetings set up with your sales team. Or, you might aim to engage qualified prospects and convince them to buy your product, so you'd want to calculate attendee engagement level during your event, conversion rate, etc. It's also ok to review webinar examples as you try to identify these metrics.
So, before you start to design your webinar branding strategy, outline the goals you want to hit and how you'll measure their success. A successful webinar branding strategy requires a clear vision of what you want to achieve.
Create a Visual Identity
Showcase your brand as much as possible in your webinar, including in the resources you share, like downloadable materials.
Webinar platform Demio features several customizable features that allow you to create a personalized background, title slide, registration page, and more. Your logo and brand colors should appear on all promotional material you use in your virtual events, even webinar presentation templates. Consistency is key, so make sure quality, font sizes, colors, and all other visual aspects are the same in every webinar.
For example, Leadpages built a beautiful webinar landing page with branded colors, typography, and other elements.
Craft Captivating Content
To grab the attention of potential attendees, start by developing a captivating title. Your webinar title (and any email headers where you advertise it) should be clear and to the point. It should also highlight the logo, slogan, or other components of the brand being represented.
Then, the event content itself has to be riveting, engaging, and keep your audience coming back for more — all while building a positive connotation for your brand name to keep it top of mind. The message should solve a customer pain point and address the needs of your consumers. Make sure your brand is mentioned often while interacting with audiences, such as through images on display during polls and surveys or the host mentioning your company by name for running the event.
Don't forget about case studies and testimonials: Audiences may be more drawn to webinars that feature actual audience feedback and use case studies, which can give your brand greater credibility and have it leave a stronger imprint in the minds of your consumers.
In your webinar branding, intriguing content can secure (and draw back) large audiences. To take your webinars a step further, invite an interesting host who can bring your content to life. If possible, use the same host (or group of hosts) for every webinar as the face of your brand.
Webinars can deepen the relationship between your audience and your company's C-suite executives as well. For example, although Help Scout has an awesome team of hosts, they also run webinars presented by CEO Nick Francis and Adam Goyette, the vice president of marketing.
It's a great way to humanize their brand and bridge the gap between their audience and their high-level executives.
Leverage the Post-webinar Experience
Webinar branding extends beyond the event's duration to include audience outreach after the virtual event ends. To capitalize on post-webinar experiences, launch nurturing campaigns after the event ends to gather audience insights and learn how you can improve future webinars.
Personalized and branded thank you emails and follow-up surveys help you foster brand awareness while learning more about what your customers want from your webinars and your brand as a whole, which contributes to more conversions.
Measure Your Branding Success
Take advantage of your webinar platform's analytics tools to measure the success of your branding efforts. Demio has an excellent and thorough analytics tool that allows you to track who pays attention to which parts of your webinar, which resources received the most clicks, and who downloaded what, and which engagement features resonated most with audience members.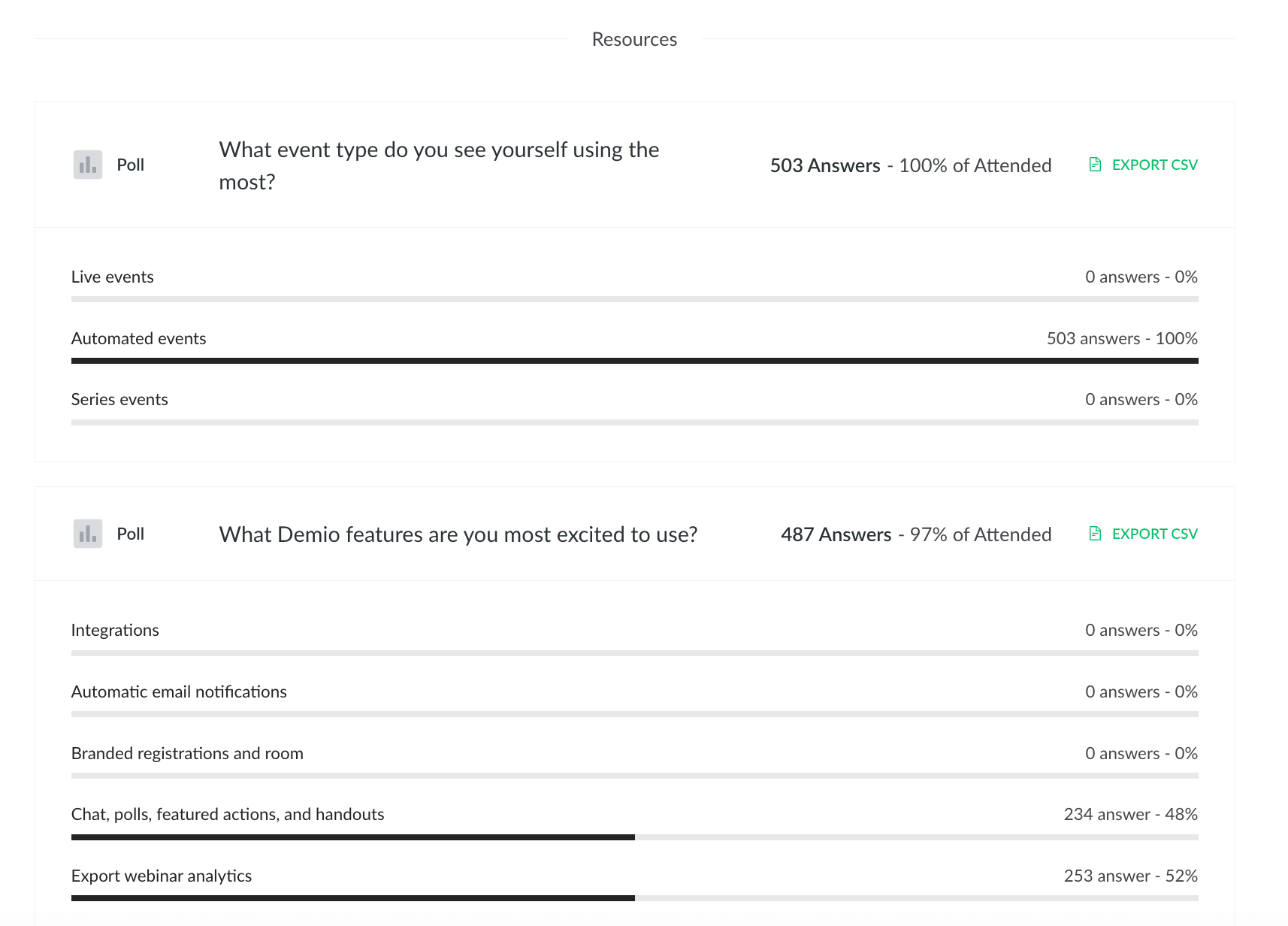 The tool also shows how long attendees stuck around for your webinars and who interacted with hosts and chat features the most. You can then segment the audience into qualified leads so you know who's ready to speak to sales and who needs further nurturing. Interactive webinar platforms like alternatives to Zoom help you take your webinars to the next level by easily and accurately measuring your events' overall success.
Common Webinar Branding Blunders to Avoid
Ignoring Post-webinar Nurturing
Failure to reach out to your audience after the webinar is a sure-fire way to lose a sale or conversion, no matter how top-notch your webinar branding efforts are. So, communicate with attendees post-webinar. Use Demio's automatic email marketing tool to reach out to webinar attendees instantly at the conclusion of your online event to drive home your message and maximize its impact.
Disconnecting From Your Audience
Webinars give you an interactive experience with a global audience in real time, similar to a live event or in-person presentation. Don't fall short and fail to connect with your audience. Platforms like Demio, Bluejeans and other alternatives provide tools to help you cultivate strong ties with attendees , including chat, polls, and email marketing to encourage audience participation.
Choosing the Wrong Host
You may have the perfect settings, a strong webinar platform, cool guests, and awesome topics, but if your host isn't charismatic, or if you change hosts every webinar, it'll be difficult for people to connect with and remember you. Choose a host who knows your brand and can be the face of your webinars. The effectiveness of your webinar branding strategies depends in part on your audience trusting and enjoying this person.
Going Overboard With Brand Promotion
There's a fine line between promoting your brand and creating too sales-y content. Your webinars shouldn't revolve around convincing your audience to commit to your brand. They should focus on connecting with your audience while educating them about your brand's products and services while organically moving prospects along their buyer's journey. Be wary of going overboard with brand promotion without also providing clear value to your audience.
Essential Tools for Webinar Branding Success
Webinar Software
To run a successful event, you need webinar software that's user-friendly, has customizable tools and interactive features, and makes the user experience easy for audiences and hosts alike. Demio does all this and more, as well as includes the ability to track the success of your webinars when they're finished.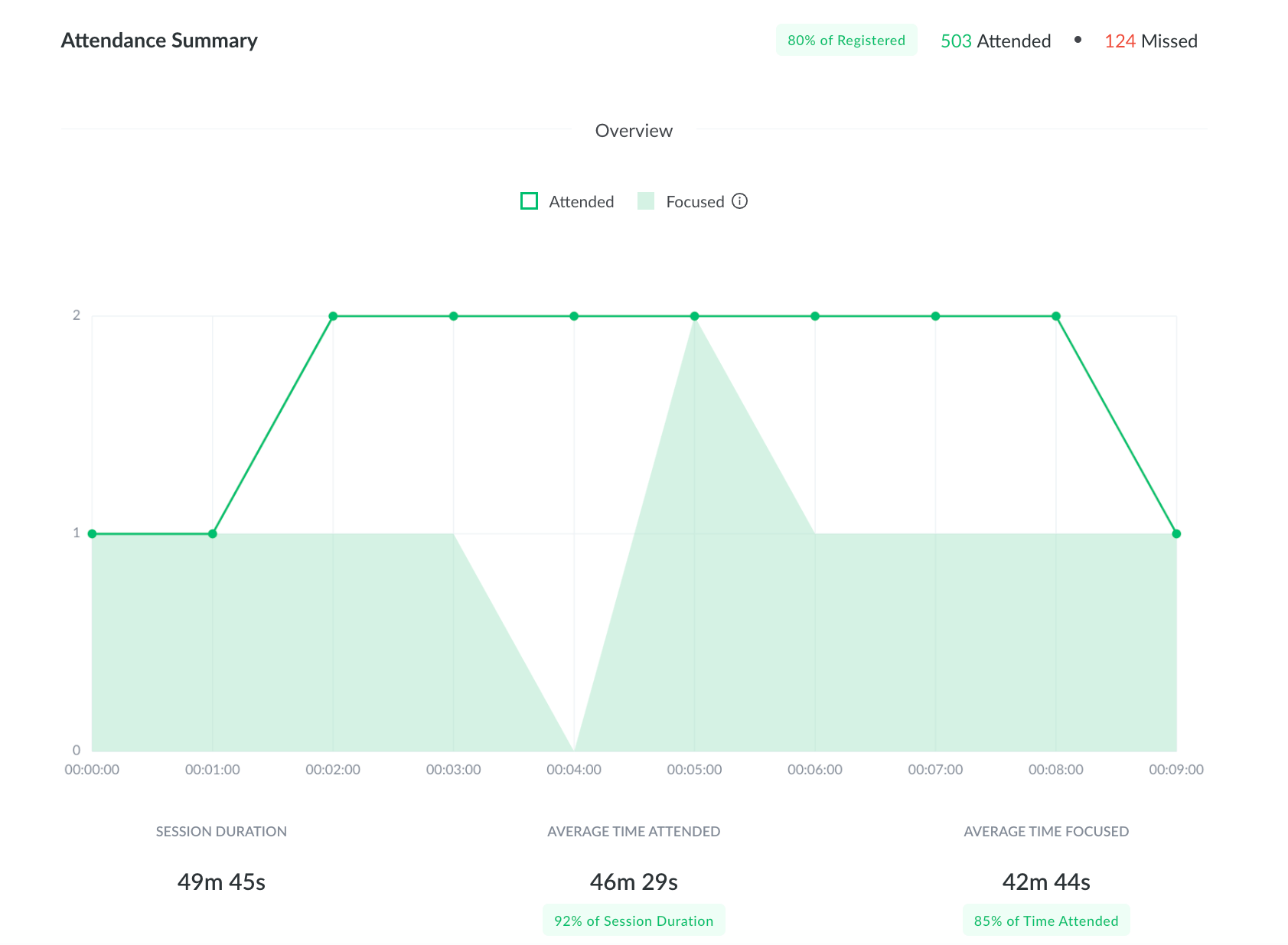 Visuals and graphic design tool
A visuals and graphic design tool allow you to insert the logos and other features for strong branding, while also allowing you to design a cohesive and viewer-friendly webinar.
Automation Tool
An automation tool makes maximizing your evergreen content easier without adding more to your budget or schedule. Use an automation tool to turn live webinars into automated and on-demand content with ease.
Analytics Tool
The ability to pinpoint where webinars excel and where they need improvement is key to making your content resonate with your audiences. Analytics tools provide the insight you need to discover which of your interactive elements your audiences enjoy most and which ones to discontinue.
The Importance of Webinar Branding
Increase Brand Recognition
Remember, if your brand can earn impressive results simply by using webinars, you know your webinar branding is successful.
Break Through the Online Noise
Many brands run webinars, so strong branding will help you stand out from the crowd and catch your audience's attention.
Build Trust
Your brand should clearly express its value to your target market. When your attendees see your brand strongly and consistently displayed throughout your webinars, it builds your authority and, in turn, fosters trust with your potential customers.
Give a Face to the Name With Webinar Branding
Webinar branding is an important investment to attract webinar registrants and encourage conversions. By consistently featuring your name in your event marketing and presentation, you'll stay at the forefront of attendees' minds after the webinar concludes and, crucially, when they're ready to make a purchase..
A webinar platform can simplify this process with robust customization and branding options. Demio lets you take control of your webinars in new ways, giving you the freedom to personalize online events with your brand's logo and voice. With its automated webinar tools and other features that help you build lasting relationships with your current and prospective consumers, you know you're in good hands with Demio. Book a demo to see for yourself or get started for free.

Frequently Asked Questions About Webinar Branding
How can I make my webinars more engaging through branding?
Visuals and graphic design make your webinars more visually appealing, while high-quality content and interactive elements add other engagement. Add your brand logo to your visual elements and incorporate case studies and customer success stories related to your company to combine the two for greater attendee engagement while pushing your brand.
What metrics measure the success of webinar branding?
Conversion rates and ROI provide the clearest evaluation of webinar branding success.
How do I craft a strong webinar title?
Summarize what your webinar is about and make the title actionable. Your audience should be able to understand what your webinar has in store for them from the title alone.